← Back to All Stores
Jewelry & Watch Repair
Closed Wednesday, July 12-Sunday, July 16th. Reopening on July 17th.
We are an Authorized Seiko Dealer and Repair.
We specialize in repair of jewelry and watches.
Store Hours
Mon: 10am-6pm
Tue: 10am-6pm
Wed: 10am-6pm
Thu: 10am-6pm
Fri: 10am-6pm
Sat: closed
Sun: closed
Location
Main Entrance
View Map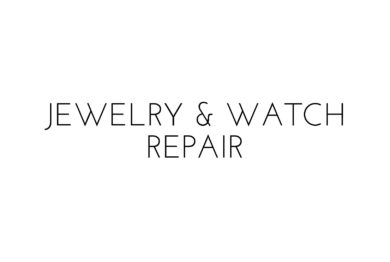 For fashion tips & trends to the latest sales, events, and store openings, visit our blog.