← Back to All Stores
Aptitude Creative Studios
NOW OPEN
Aptitude is open to the public every Saturday in May & June from 12:00-6:00 pm. 
You can also schedule an appointment to visit a specific artist in their studio! Contact individual artists to schedule an appointment, here.
Aptitude is a collection of creative studios brought to you by The Arts Partnership and West Acres. The main entrance is located inside the mall adjacent to Best Buy in the Aquarium Court. The arts incubator features space for artists to create while connecting to the community. Support local art and check out works including painting, photography, prints, jewelry, ceramics and more!
Store Hours
Mon: Open by appointment only
Tue: Open by appointment only
Wed: Open by appointment only
Thu: Open by appointment only
Fri: 4-8pm (1/8/21, 1/22/21 & 1/29/21)
Sat: noon-6pm
Sun: Open by appointment only
Location
Roger Maris Museum
View Map
---
Sales & Events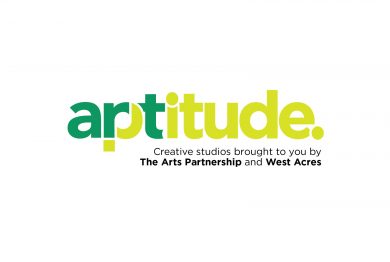 For fashion tips & trends to the latest sales, events, and store openings, visit our blog.