20% Off Navel Jewelry!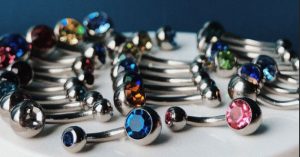 Did you know that in the piercing industry, the winter months are what we call "navel season"?
This is because we see an influx of people getting their navels pierced in preparation for summer!
New navel piercings take some time to heal before you can change them and have to be kept out of lake or chlorinated water for 6-8 weeks so it's the perfect time to get one if you've been thinking about it! That way it's healed and ready to show off come summertime.
We decided to celebrate with a buy one get one 20% off navel jewelry sale! If you're looking for new replacement jewelry, stop in and check out our options!
Jan 30-Feb 29, 2020
Almost Famous